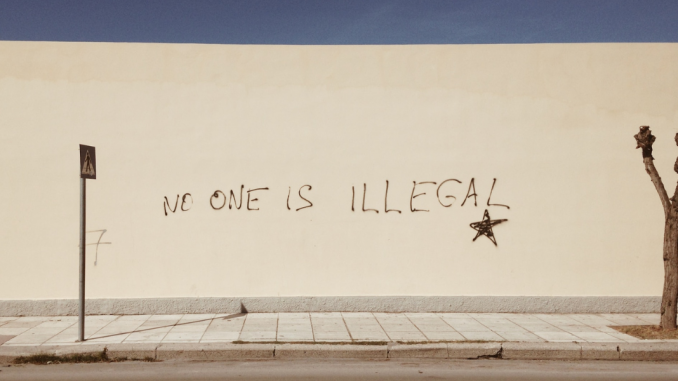 The Biden regime is on a collision course with disaster.
Their moves make absolutely zero sense.
And Joe Biden ended one policy that will make the border crisis ten times worse.
Of all Joe Biden's blunders as President, near the top of the list is his handling of the border crisis his policies created.
As soon as President Biden assumed office, he reversed former President Donald Trump's effective border security policies, which led to record-high levels of illegal immigration and illegal drug trafficking into the country.
Biden and Democrats have incentivized human trafficking, and the problem will get only worse with the Biden regime's latest move.
At the end of the month, border officials will no longer be able to conduct DNA tests to determine if a child really belongs to individuals claiming to be his or her parents.
Family fraud has been a major problem at the border.
Just The News obtained a U.S. Customs and Border Protection memo with the subject line, "End of Contact for Deoxyribonucleic Acid (DNA) Testing for Suspected Family Unit Fraud."
"The U.S. Customs and Border Protection (CBP) familial DNA contract with BODE Technologies will end on May 31, 2023 and all familial DNA testing will conclude on that date," the memo read. "Buccal swab samples may still be submitted to BODE Technologies through the end of the contract, but any samples submitted afterwards will not be analyzed. Familial DNC collection and testing is separate from the FBI (Federal Bureau of Investigations) booking DNA collection and the end of the BODE contract does not impact collections as part of the CODIS (Combined DNA Index System) program which should continue uninterrupted."
So President Biden will actively encourage more family fraud and human trafficking with this latest illogical measure.
According to a 2022 Government Accountability Office (GAO) report, approximately 10% of children tested were not related to the illegal aliens claiming to be their parents or relatives.
A Washington Examiner report revealed that rapid testing put the family fraud number as high as an eye-popping 30%.
"First, to protect children from being smuggled across the border by ensuring they are with their parents and not being used as pawns by individuals attempting to exploit immigration loopholes," Derek Benner, ICE HIS executive associate director, said of the benefits of rapid testing. "Second, to identify and stop the criminal organizations that are generating false documents and supporting child smuggling. It is clear on-site DNA testing has a strong deterrent effect, as HIS agents witnessed multiple instances of individuals confessing to faux families prior to being tested as well."
Joe Biden is making a serious crisis worse for no good reason.
Stay tuned to Conservative Underground News for any updates to this ongoing story.