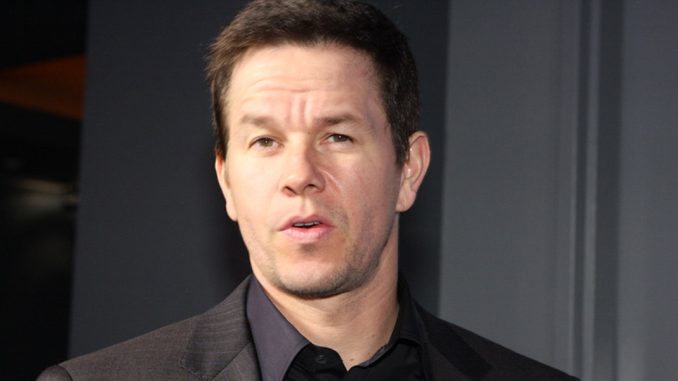 The Left is always looking for a reason to get offended.
That's why cancel culture has run amok.
And Mark Wahlberg caused the "woke" mob to have a fit when he appeared at one awards show.
Hollywood star Mark Wahlberg recently presented the SAG Award for Outstanding Performance by a Cast to the film Everything Everywhere All at Once.
Under normal circumstances, that would not at all be newsworthy.
But because of the pervasive cancel culture pushed by the radical Left, this was deeply problematic.
The reason why is because the cast of Everything Everywhere All at Once is predominantly Asian, and Wahlberg was convicted of assaulting two Vietnamese people back in 1988, when he was just 16-years-old.
Wahlberg has been very open about the fact that his life was a mess when he was a teenager, as he engaged in hard drugs and violence.
Back in 1988, while he was high on PCP, the Lone Survivor star hurled an Asian slur at Thanh Lam before knocking him unconscious with a stick.
Later that day, Wahlberg punched  Johnny Trinh in the face as well.
After the attack, Trinh recalled the deranged, out-of-control state the then-teenage Wahlberg was in as he recounted what transpired between the two.
"'He knocked me down and I got up and ran," Trinh said at the time. "I was scared that he was going to hit me again. I just wanted to get away. I had never seen him before and did not know why he wanted to hit me. The guy was crazy, he must have been out of his mind on drugs."
Wahlberg pleaded guilty to assault, was sentenced to two years in prison, and ultimately served 45 days before being released.
Of course, he would later go on to completely turn his life, starting first with his original claim to fame – his music career, performing as Marky Mark and the Funky Bunch.
And obviously, he later broke into acting, becoming a major star whose films have grossed billions worldwide, all while building a business empire on the side that has grown his networth to more than $400 million.
Along the way, Wahlberg has also become a devout Catholic, and is far removed from the troubled teen he once was.
He once attempted to get the felony conviction expunged from his record and wrote in the application, "I am deeply sorry for the actions that I took on the night of April 8, 1988, as well as for any lasting damage that I may have caused the victims."
"Since that time, I have dedicated myself to becoming a better person and citizen so that I can be a role model to my children and others," he added.
Wahlberg has also apologized and expressed remorse for the incident repeatedly in various interviews throughout his career.
But there is no forgiveness from the "woke" left-wing mob.
They would "cancel" Mark Wahlberg for good if they had enough juice to do so.
Stay tuned to Conservative Underground News for any updates to this ongoing story.