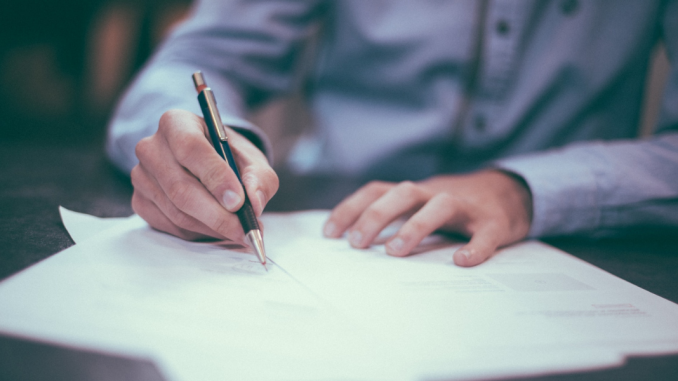 Attorney General Merrick Garland is at the center of Joe Biden's weaponization of the federal government against Donald Trump.
Garland is growing increasingly arrogant and believes he is untouchable.
But Donald Trump's attorneys just sent Merrick Garland one letter that left Joe Biden's corrupt Attorney General fuming.
Attorney General Merrick Garland turned the Department of Justice into President Joe Biden's enforcement arm.
Garland weaponized the Justice Department against Republican voters, pro-life Americans, and concerned parents who have voiced opposition to left-wing indoctrination efforts in government schools, like Critical Race Theory and woke gender ideology.
He even ordered heavily armed federal law enforcement stormtroopers to raid the home of pro-life Pastor Mark Houck because he defended his young son from a deranged pro-abortion radical who confronted them for peacefully praying outside an abortion clinic.
But like most every Democrat and ruling class elite, Garland's main priority is taking down Trump.
Garland appointed Special Counsel Jack Smith to lead investigations into the former President's challenges to the 2020 election, as well as his alleged mishandling of classified documents.
But Trump is not sitting back and allowing the Attorney General's weaponization of federal law enforcement without a fight.
He made his disgust for Garland's corruption well known, as well as "TRUMP Hating Special Prosecutor Jack Smith, whose family and friends are Big Time Haters."
But Trump's attorneys, John P. Rowley III and James M. Trusty of Secil Law PLLC and Ifrah Law PLLC respectively, fired off a letter to Attorney General Garland about the multiple witch hunts he's leading against the former President.
The attorneys also sent the letter to Members of Congress.
"We represent Donald J. Trump, the 45th President of the United States, in the investigation currently being conducted by the Special Counsel's Office," the letter to Garland began. "Unlike President Biden, his son Hunter and the Biden family, President Trump is being treated unfairly," the letter continued, before adding that "no President of the United States has ever, in the history of our country, been baselessly investigated in such an outrageous and unlawful fashion."
But then, Trump's attorneys made one demand that infuriated Garland.
"We request a meeting at your earlier convenience to discuss the ongoing injustice that is being perpetuated by your Special Counsel and his prosecutors," the letter concluded.
Merrick Garland is leading the most corrupt Justice Department in American history on behalf of President Biden and his fellow Democrats.
He's proven that he is willing to do whatever it takes to stop Trump from ever setting foot in the White House again.
But more Americans than ever now clearly see the corruption that is running rampant thanks to Democrats' weaponization of the federal government against working class Americans.
And Democrats' lust for taking down Donald Trump could be what ends up being the catalyst for a political beat down at the ballot box.
Stay tuned to Conservative Underground News for any updates to this ongoing story.