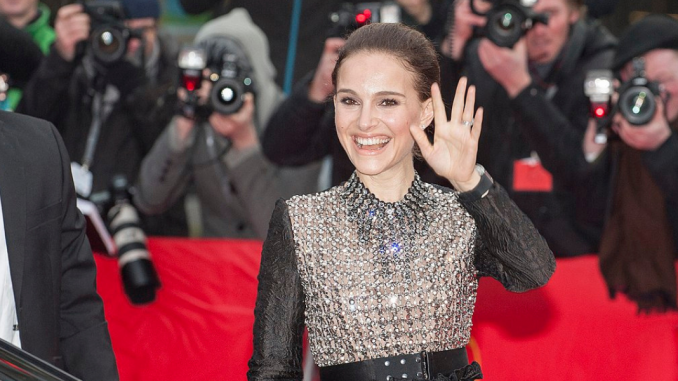 Actress Natalie Portman is one of countless left-wing stars in Hollywood.
She has jumped on one "progressive" cause after another.
But woke feminists were triggered beyond belief after Hollywood star Natalie Portman made one simple statement.
Hollywood star Natalie Portman is a dyed-in-the-wool leftist.
She supported the "Defund the Police" moment, and was instrumental in funding and promoting the Time's Up organization, a response to the #MeToo movement.
However, Portman washed her hands of the organization after it fell apart due to #MeToo allegations against the son of its former leader, Lisa Borders, the organization's unwillingness to take on the case of President Joe Biden accuser Tara Reade, and other internal strife.
But while Portman was doing press for her new film May December, the actress railed against one trite feminist talking point that claims the world would be peaceful if it were run by women.
"The entire range of human behavior should be accessible to women because women are simply humans," Portman said. "It always drives me crazy when people are like, 'oh, if only women rule the world, it would be a kinder place.' No, women are humans and come in all different complexities."
The left-wing talking point never made sense, especially because it undercut the feminist tenet that men and women are exactly the same.
Men and women are fundamentally different, but as humans, they still possess the same capacity for both good and evil.
History has shown that female heads of state can be every bit as dictatorial as their male counterparts.
Even on a less grandiose level, female bosses can engage in the same "toxic" behavior as men.
For instance, radical left-wing actress and director Olivia Wilde exhibited the supposed classic signs of "toxic masculinity" when she directed Don't Worry Darling.
Wilde encouraged lead actress Florence Pugh to engage in graphic sex scenes, which reportedly made the actress uncomfortable.
Wilde also carried on a relationship with one of the actors on the film, pop star Harry Styles.
In addition to that, Wilde bad-mouthed actor Shia LaBeouf after he was forced to drop out of the project.
Portman's new film, May December, is screening at the Cannes Film Festival.
The movie is a return to the indie world for Portman after she starred in the Marvel Cinematic Universe film Thor: Love and Thunder.
Across the industry, the big blockbuster films subsidize the small art house films that almost nobody is going to see.
Stay tuned to Conservative Underground News for any updates to this ongoing story.