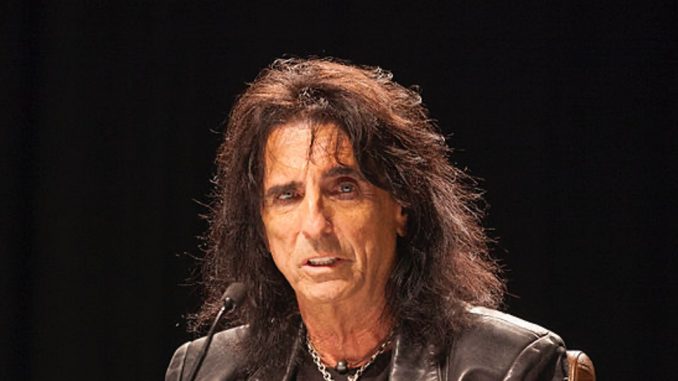 Fringe ideas are being pushed into the American mainstream.
Even left-wing entertainers believe things have gone too far.
And woke extremists are in an emotional blinder after this rock legend made one jaw-dropping statement about their agenda.
Rock legend Alice Cooper is no stranger to gender-bending stage performances.
But even the "Godfather of Shock Rock" has limits.
Cooper believes that the Left's radical transgender position has gone too far and is confusing young kids.
"I'm understanding that there are cases of transgender, but I'm afraid that it's also a fad and I'm afraid there's a lot of people claiming to be this just because they want to be that," Cooper said in an interview with Stereogum. "I find it wrong when you've got a six-year-old kid who has no idea. He just wants to play, and you're confusing him by telling him, 'Yeah, you're a boy, but you could be a girl if you want to be.'"
This is undoubtedly happening.
Podcast host Megyn Kelly explained that one of the reasons she took her son out of an elite New York private school was because each week, the teacher would ask the boys if they still felt like boys.
That story is not unique.
And when students "come out" as transgender or nonbinary, they are love-bombed, which sends a signal to other impressionable young kids.
"I think that's so confusing to a kid," Cooper continued. "It's even confusing to a teenager. You're still trying to find your identity, and yet here's this thing going on, saying, 'Yeah, but you can be anything you want. You can be a cat if you want to be.' I mean, if you identify as a tree. And I'm going, 'Come on! What are we in, a Kurt Vonnegut novel?' It's so absurd, that it's gone now to the point of absurdity."
Cooper is correct.
Monty Python's The Life of Brian has become a reality.
Actor John Cleese, who is far from a Republican, has been harassed by woke extremists for refusing to alter the classic bit in an upcoming stage production of The Life of Brian.
"It's getting to the point now where it's laughable," Cooper also took aim at "wokeness," adding. "If anybody was trying to make a point on this thing, they turned it into a huge comedy. I don't know one person that agrees with the woke thing. I don't know one person. Everybody I talk to says, 'Isn't it stupid?' And I'm going, 'Well, I respect people. I respect people and who they are,' but I'm not going to tell a seven-year-old boy, 'Go put a dress on because maybe you're a girl,' and he's going, 'No, I'm not. I'm a boy.' If you have these genitals, you're a boy. If you have those genitals, you're a girl."
It's unbelievable that this has become controversial, so much so that even the Godfather of Shock Rock has seen enough.
Stay tuned to Conservative Underground News for any updates to this ongoing story.