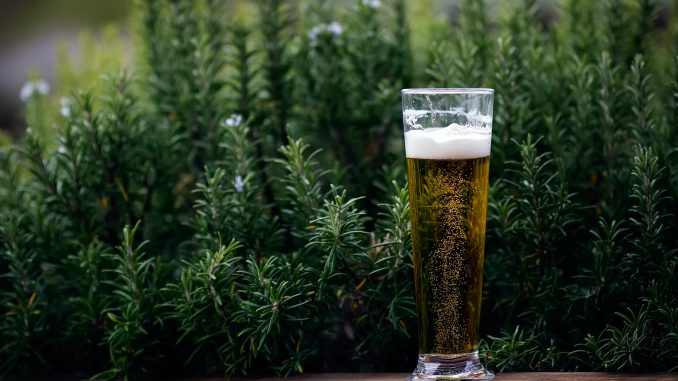 Sales of Bud Light plummeted after Anheuser-Busch released a custom-made can featuring radical transgender activist Dylan Mulvaney.
Americans are still refusing to purchase Anheuser-Bush products.
And now, this devastating new poll has Anheuser-Busch executives on edge about Bud Light's future.
Americans across the country were furious when Anheuser-Busch announced a partnership between Bud Light and transgender activist Dylan Mulvaney in honor of his one-year anniversary of claiming to be a woman.
Anheuser-Busch created a custom-made Bud Light six pack with cans featuring a photo of Mulvaney.
But the American people's anger turned into a full-scale boycott when rock star Kid Rock posted a viral video showing himself blowing apart cases of Bud Light with a rifle.
Rock's video was followed up by country stars Travis Tritt and John Rich announcing they would no longer feature Anheuser-Busch products at their shows and events.
The boycott immediately impacted Anheuser-Busch, as the company lost $6 billion in the first two weeks.
Of course, Anheuser-Busch refuses to apologize to their customers, instead releasing a statement that said the company never wanted to be divisive.
Donald Trump Jr. even attempted to convince Republicans to stop boycotting Anheuser-Busch because they allegedly donate piles of cash to the GOP.
But Trump Jr.'s calls apparently fell on deaf ears.
A new poll by Rasmussen found that more than half of middle-income Americans are less likely to purchase Bud Light due to the company pushing the transgender agenda.
The poll found 54 percent of Americans support the current Bud Light boycott.
Out of each income group surveyed, one third of respondents said they "strongly support" boycotting Bud Light compared to only 18 percent who "strongly oppose" it.
Democrats are also joining in on the boycott.
Overall, 44 percent of Democrats either "somewhat support" or "strongly support" the boycott compared to 43 percent who "somewhat oppose" or "strongly oppose" it.
Reports are coming in all across the country of stores and bars being unable to sell their Anheuser-Busch products.
"Aaron Swain is the owner of the Red Door in Billings and is one of many local bars that have seen Bud Light sales plummet ever since the beer giant teamed up with transgender TikTok influencer Dylan Mulvaney during March Madness," a TV station in Montana reported. "We have seen a decline month to date. The first 18 days of April versus the first 18 days of March, we're down 38% on Bud Light."
Big corporations have been pushing the woke agenda on Americans for years.
Bud Light's deal with Mulvaney hit close to home for the millions of Americans who drink beer.
And now Bud Light executives are learning the reality of "go woke, go broke."