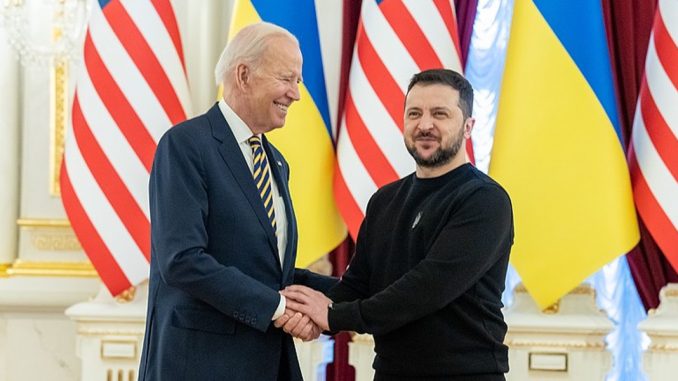 Joe Biden is trying to bury evidence of his ties to his family's influence-peddling scheme.
He wasn't able to keep a lid on all of it.
And Ted Cruz gave Joe Biden a devastating reality check for this failed cover-up.
President Joe Biden had something to hide when he used the aliases Robin Ware, Robert L. Peters, and JRB Ware for official government email accounts while serving as former President Barack Obama's Vice President.
Biden used the aliases to forward official government information to his son, according to records discovered on Hunter Biden's laptop from hell.
The Southeastern Legal Foundation uncovered that the National Archives and Records Administration (NARA) is in possession of 5,400 emails that matched the alias accounts Biden used after a Freedom of Information Act (FOIA) request.
They're currently suing NARA in an effort to compel the government to turn over the fishy emails.
Senator Ted Cruz (R-TX) torched Biden by saying that using alias email accounts lends credence to the idea he was trying to hide something.
"That's a stunning number," Cruz said of the 5,400 emails during a recent episode of his podcast, Verdict. "Look, as I said, we had a prior podcast where we discussed, that there is no legitimate reason for the sitting Vice President of the United States to use a fake email on official government emails to his son about Ukraine at the same time that Hunter Biden was making millions of dollars being paid by a Ukrainian oligarch for daddy's favors."
The email accounts used by then-Vice President Biden overlapped with when his son was serving on the board of the corrupt Ukrainian energy company Burisma.
Biden later publicly boasted about having a Ukrainian anti-corruption prosecutor investigating the company fired by threatening to withhold American aid from the embattled country.
Cruz ripped Biden for refusing to answer any questions on the scandal, and his media allies for ignoring the explosive story.
"Well, listen, if you use a burner email, a fake email, if you use a burner phone as it's now been reported Joe Biden did, the natural implication is you're trying to hide something," Cruz explained. "You're trying to get around the law. There's a reason you're hiding who you are. If not, there's no reason to have the fake email."
The alias accounts would never have been discovered through open records requests if the names hadn't appeared in Hunter's abandoned laptop.
"And again, the White House has not attempted to give any innocent explanation for this," Cruz concluded. "And to be honest, I can't imagine what an innocent explanation would be, but their innocent explanation is, well, gosh, we're the White House, and so the media doesn't cover it."
Then-Vice President Biden's use of official government email accounts to communicate with his son while leading the Obama regime's Ukraine policy raises serious questions about their content.
NARA is trying to drag its feet on producing the records by claiming it could take years to compile them all.
The content of Joe Biden's alias emails could be a smoking gun for his direct involvement in his family's influence-peddling business.