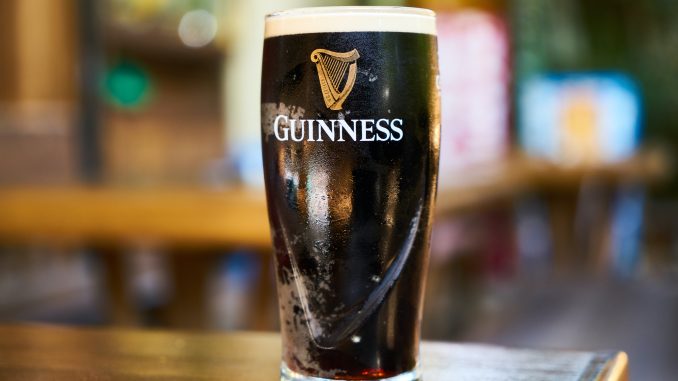 Bud Light landed in the middle of the culture wars by teaming up with a radical transgender activist.
The decision to go woke is proving to be a costly mistake.
And Ron DeSantis lowered the boom on Bud Light with this epic truth bomb.
Bud Light is collapsing as a growing number of customers abandon the one-time best-selling beer brand after it embraced extreme wokeness.
The brand teamed up with radical transgender activist Dylan Mulvaney for a promotion during the NCAA Men's college basketball tournament.
The disastrous decision sparked fierce backlash from the tens of millions of Americans not brainwashed by the radical Left after another iconic American company went woke.
Florida Governor Ron DeSantis is leading the war against wokeness, but up until recently, had yet to give his take on the Bud Light controversy.
He weighed in and demolished the woke leadership at Bud Light in the process.
The Florida Governor said that working class Americans shouldn't back down on boycotting the beer during an interview with conservative commentator Benny Johnson.
"Why would you want to drink Bud Light?" DeSantis wondered. "I mean like honestly, that's like them rubbing our faces in it and it's like these companies that do this, if they never have any response, they're just gonna keep doing it."
The wide-spread boycott against Bud Light has delivered a major hit to the brand's bottom line, parent company, Anheuser-Busch.
The company has lost more than $6 billion in market capitalization after Bud Light's ill-fated foray into transgender activism was announced.
"So, if you as a consumer are like … ' yeah, they're doing that, but I'm just gonna keep drinking it anyways,' well, then they're gonna keep doing it," DeSantis explained. "So I think we have power as consumers to make our voice heard, and not on every company because sometimes conservative consumers aren't going to make a dent in some companies."
The Florida Governor explained that beer is an area where a boycott by conservatives would make a significant impact.
DeSantis added that the increasingly woke nature of corporations was part of an attempt to fundamentally transform the United States of America.
"Some of these controversies that come up, and people can kind of just say, 'oh, well it's kind of a one off, yeah, it was stupid to do,' but it's part of a larger thing where corporate America is trying to change our country," DeSantis added. "Trying to change policy, trying to change culture, and you know, I'd rather be governed by we the people than woke companies and so I think pushback is in order across the board including with Bud Light."
Governor DeSantis was asked if he would ever drink a Bud Light again, and he replied, "No, I don't think so."
The Florida Governor said that Guinness was his and his wife's beer of choice.
"My wife and I… if we ever go out just to have a beer, which admittedly we don't have [the] ability to do that like we used to, you know, we actually like the stout, the Guinness," DeSantis said.
Bud Light lost another prominent conservative customer after they decided to go woke.
Stay tuned to Conservative Underground News for any updates to this ongoing story.