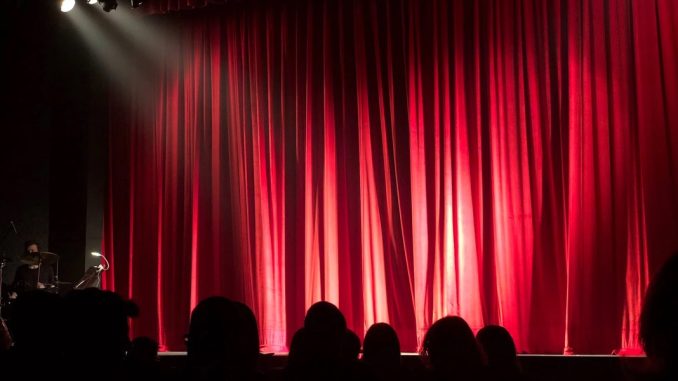 Chris Rock is back on the scene with a new comedy special.
He did not pull any punches as he unloaded on "woke" culture.
And Prince Harry and Meghan Markle threw a toddler-like tantrum after Chris Rock made this one joke.
Chris Rock's Selective Outrage is his first standup comedy special since last year's infamous Oscars incident in which Will Smith stormed the stage and slapped the comedian.
Rock saved his most savage bit for Smith and his wife, Jada Pinkett Smith, for the end, but he also took on numerous other people and topics along the way.
For instance, the comedian took aim at Prince Harry and Meghan Markle, who claim to be victims despite being literal British royalty.
Harry and Meghan sat for an interview with Oprah Winfrey in which they made the bombshell accusation that the Royal Family is "racist."
"Some of that sh*t she went through was not racism," Rock joked. "It was just some in-law sh*t."
The most explosive claim Markle made in the Winfrey interview was that a member of the Royal Family inquired about the skin tone of her unborn child.
"That's not racist," Rock continued. "Because even black people want to know how brown the baby going to be. We check behind the ears!"
The central theme of the special was that too many people, like Markle, are claiming to be victims when they are not.
They are simply virtue signaling by pretending to be oppressed.
Rock also took aim at "woke" corporations.
He called out fashion brand Lululemon for regurgitating social justice slogans that don't actually mean anything.
Rock recalled a sign on Lululemon's store window that read, "We don't support racism, sexism, discrimination, or hate."
"They sell $100 yoga pants," Rock joked. "$100 dollar yoga pants! They hate somebody. They hate the poor."
"I think I speak for the entire audience tonight when I say most people in this crowd would prefer a pair of $20 racist yoga pants," he later added.
The special's finale was, as expected, Rock's highly-anticipated revenge against Smith for attacking the comedian at last year's Academy Awards.
"People were like, did it hurt?" Rock told the audience. "It still hurts! I got 'Summertime' ringing in my ears."
"But I'm not a victim, baby," he added proudly. "You will never see me on Oprah or Gayle, crying."
Rock said that he was once a huge fan of Smith going all the way back to his rap career before he became an A-list actor, but "now, I watch 'Emancipation' just to see him get whupped."
Chris Rock's new comedy special shows that the tide against "woke" has fully turned.
Stay tuned to Conservative Underground News for any updates to this ongoing story.