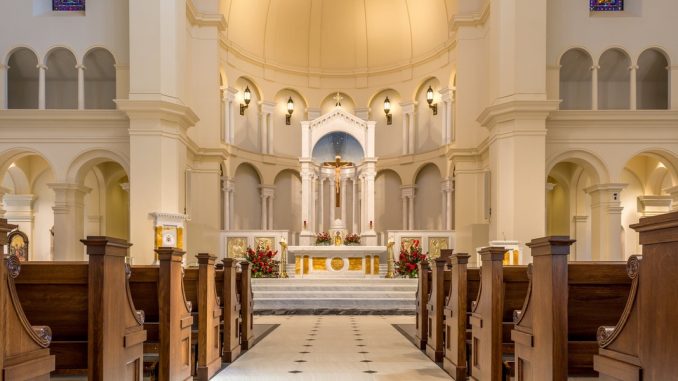 The Catholic Church has been at war with secular culture forever.
The Church has caved on some issues while remaining steadfast on others.
But Pope Francis made one jaw-dropping announcement that could forever alter the Catholic Church.
Pope Francis is a leftist, but he has remained resolute on the issue of abortion.
He compared aborting a baby to hiring a hitman.
However, Francis could be upending church doctrine on the issue of priest celibacy.
"There is no contradiction for a priest to marry," The Pope said. "Celibacy in the western Church is a temporary prescription… It is not eternal like priestly ordination, which is forever, whether you like it or not. Whether you leave or not is another matter, but it is forever. On the other hand, celibacy is a discipline."
In 2020, Pope Francis rejected a request from churches in Amazonia to permit married men to become ordained as priests in order to ameliorate a shortage in the area.
"This urgent need leads me to urge all bishops, especially those in Latin America, not only to promote prayer for priestly vocations, but also to be more generous in encouraging those who display a missionary vocation to opt for the Amazon region," Francis said at the time.
Celibacy has been a requirement of priests since the 11th century, something that Pope Francis said in the past was a "gift" to the Church.
One rationale is that if a priest has his own family, then his first priority would be to his family rather than the service to God.
The Economist reported that if a priest "were to have a family there would be the potential for conflict between his spiritual and familial duties. The Vatican regards it as being easier for unattached men to commit to the church, as they have more time for devotion and fewer distractions."
If the Pope were to undo a millennium of precedent, it would be another instance of how he has challenged traditional values in the church.
For example, Pope Francis has taken the "progressive" position on gay marriage.
He has staked out left-wing environmentalist positions, railed against capitalism, and even claimed that "social justice" was a top priority for the Church.
Pope Francis has been celebrated by the Left for his positions on these issues, but he has refused to buckle on abortion.
Hopefully, that will remain his line in the sand. 
Stay tuned to Conservative Underground News for any updates to this ongoing story.