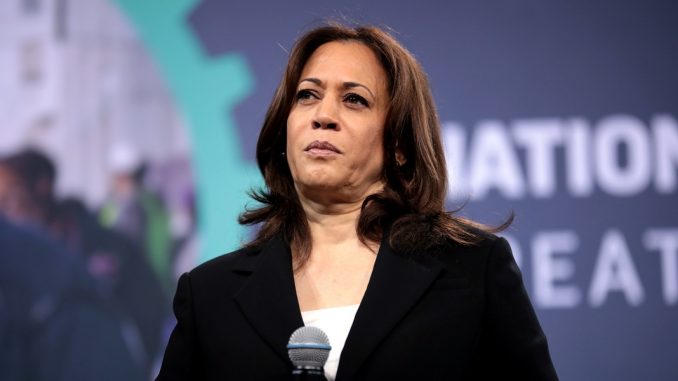 Joe Biden's Presidency is falling apart at the seams.
Many Democrats are starting to panic about his future.
And MSNBC revealed one Democrat Party secret that sent Joe Biden into a fit of rage.
The Democrat Party has lined up behind President Joe Biden's re-election campaign, despite a disastrous first term.
The alarming number of gaffes the 80-year-old Democrat President has committed during his public appearances, has proven that he is no longer mentally or physically fit to hold office.
While Democrats are putting on a unified show of support in public, behind closed doors it's a different story.
Washington Post columnist, David Ignatius wrote an editorial ripping Democrats for being too afraid to speak out in public.
He called for Biden and Vice President Kamala Harris to step aside for the 2024 election because their sagging poll numbers could send former President Donald Trump back to the White House.
Ignatius appeared on MSNBC's Morning Joe to discuss his controversial column.
Co-host, Mika Brzezinski was skeptical about Democrats pulling the plug on Biden for 2024.
"I think it comes down to what we were talking about earlier is Joe Biden, the person who can stop Donald Trump, or somebody like Trump who gets the Republican nomination?" Ignatius asked. "That's what he's got to — He's got to look in the mirror, search his soul and make that decision. And I wanted to raise that question. I'd like him to think that through carefully because I have my concerns."
"Just to answer David's question," Scarborough said. "Mika and I, everybody, we talk to, every political discussion, all it talks a lot about Trump, but when it comes to Joe Biden, people say, 'Man, he's too old to run. He's, and I mean, he's not going to; he's not really going to run…'"
Scarborough emphasized that he meant every private conversation with Democrats about Biden's age.
"When I say every discussion, I don't mean 99% of the discussion. Every discussion," Scarborough exclaimed. "I asked Reverend Al [Sharpton] if he was hearing it all the time on our show this past week. He's hearing it as well."
MSNBC is filled with former Democrat Party insiders, including former Biden Press Secretary Jen Psaki.
For Scarborough and Sharpton to be hearing about the President's age and the need for him to step aside in all of their political discussions, Democrats are in full-on panic mode.
"So, you know, we often will complain about Republicans who will say one thing about Donald Trump off the air and another on air," Scarborough continued. "Well, let me just say, Democrats, off the air, will say 'Joe Biden's too old. Why is he running.' On the air? They won't say that."
Democrats are backed into a corner with President Biden as their nominee.
Replacing him would mean that the even more unpopular Harris would likely step up as the Party's de facto standard bearer.
Scarborough admitted that there aren't many potential Democrat candidates who he believes can beat Trump.
Democrats are beginning to melt down over the fact that they're stuck with Joe Biden for 2024.