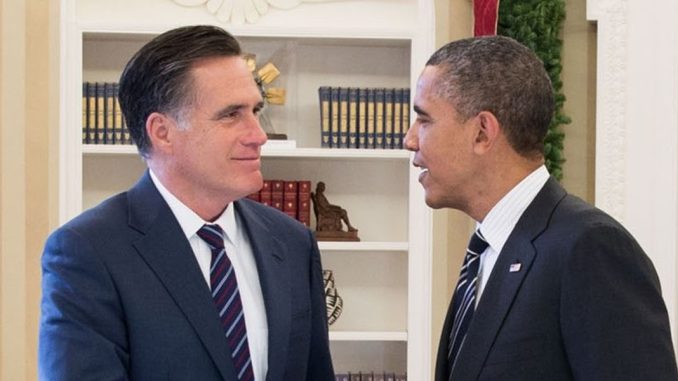 Mitt Romney has been a thorn in the side of conservatives for decades now.
The self-proclaimed "Republican" even refused to vote for Donald Trump over Democrat Joe Biden in 2020.
But Mitt Romney finally made the one announcement every freedom-loving American can get behind.
Senator Mitt Romney (RINO-UT) has been an enemy of freedom-loving Americans all the way back to his time as Governor of Massachusetts when he earned a reputation for flip-flopping on the issues.
But Romney developed his current vendetta for freedom-loving Americans after Barack Obama defeated him in 2012—as if it was their fault he was one of the worst Presidential candidates in history.
As a Republican Senator from Utah, Romney turned on former President Donald Trump and voted to convict him in both Democrat impeachment trials.
Romney then joined with Democrats in pushing the phony narrative that Trump and his supporters started a so-called "insurrection" at the Capitol on January 6.
When the Senate voted to repeal the TSA's mask mandate for air travel, Romney stood with Dr. Anthony Fauci as the only Republican to vote against the repeal.
Conservatives tried to take out Senator Romney in 2018 by running a Republican candidate against him in the Primary.
However, Romney held off the challenge and won re-election to another term.
But now, Romney is up for re-election again in 2024.
Utah's Republican House Speaker, Brad Wilson, has already formed an exploratory committee to challenge Romney for the seat.
After stabbing Trump in the back twice, 2024 will be different from 2018 for Romney.
But apparently, the RINO Senator has seen the writing on the wall.
And on Wednesday, Romney announced that he will not be seeking re-election in 2024.
"I have spent my last 25 years in public service of one kind or another," Romney wrote in a statement announcing the decision. "At the end of another term, I'd be in my mid-eighties. Frankly, it's time for a new generation of leaders."
"They're the ones that need to make the decisions that will shape the world they will be living in," he added.
Romney cited "critical challenges" like the "mounting national debt, climate change, and the ambitious authoritarians of Russia and China."
He then proceeded to attack Trump and Biden as being incapable of leading America back to prosperity.
"On the deficits and debt, both men refuse to address entitlements even though they represent two-thirds of federal spending," Romney said. "Donald Trump calls global warming a hoax and President Biden offers feel-good solutions that will make no difference to the global climate."
Romney concluded by saying his retirement does not mean he is stepping away from the political arena – which should come as no surprise as no ruling class elite will ever voluntarily give up all their power and control.
"While I'm not running for re-election, I'm not retiring from the fight," he wrote. "I'll be your United States Senator until January 2025, and I will keep working on these and other issues and I will advance our state's numerous priorities."
After January of 2025, America will finally be free of Mitt Romney as an elected official.
Stay tuned to Conservative Underground News for any updates to this ongoing story.