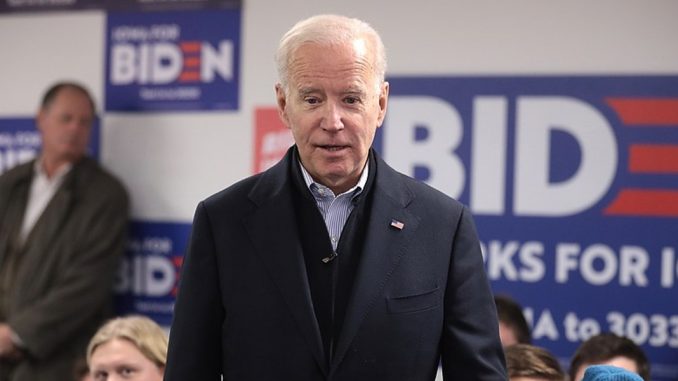 Mitch McConnell has been one of Joe Biden's biggest allies in the White House.
He handed the Democrat President wins on gun control, spending, and the Green New Deal and left conservative candidates out to dry in last year's General Election.
And now Mitch McConnell just said five words about impeaching Joe Biden that will have you seeing red.
As the longest-serving conference leader in Senate history, Mitch McConnell is the epitome of everything that is wrong with the Washington, D.C. Swamp.
McConnell has repeatedly stabbed conservatives in the back during his long tenure as GOP Senate Leader, and has even worked to defeat Republican candidates who refused to toe the establishment line.
During former President Donald Trump's second impeachment in February of 2021, Senator McConnell claimed that the former President was "practically and morally responsible for provoking the events" that took place on January 6.
But now that President Joe Biden is under the microscope, McConnell is going out of his way to protect him from House Republicans.
Speaker of the House Kevin McCarthy (R-CA) recently signaled his support for impeachment when he told Sean Hannity that he believes "there's enough proof out there that this Biden family needs to come forward and show there wasn't a pay-to-play."
Senator McConnell is determined to stop Republicans from impeaching Biden.
During an interview with The New York Times, McConnell blasted the idea of impeaching President Biden as "not good for the country."
"I said two years ago, when we had not one but two impeachments, that once we go down this path it incentivizes the other side to do the same thing," McConnell told The Times. "Impeachment ought to be rare. This is not good for the country."
McConnell completely ignored the fact that "the other side" has been doing "the same thing" to Trump for the past several years.
Democrats weaponized the entire federal government against Republicans and set their sights on taking Trump down ahead of the 2024 election.
House Republicans have produced a mountain of evidence suggesting Biden's son, Hunter, ran an influence-peddling scheme during his time as Vice President.
But Senator McConnell is trying to stop Republicans from moving forward with impeachment.
However, Republican voters in Kentucky are starting to turn on the long-time Senator.
At a recent event, the crowd heckled McConnell during his entire speech with chants of "retire" and "Ditch Mitch."
Senator McConnell is also 81 years old.
And like Joe Biden, McConnell has faced a few health issues recently that have many questioning his ability to perform his duties in the Senate.
Mitch McConnell's days of stabbing conservatives in the back may soon be over.
Stay tuned to Conservative Underground News for any updates to this ongoing story.