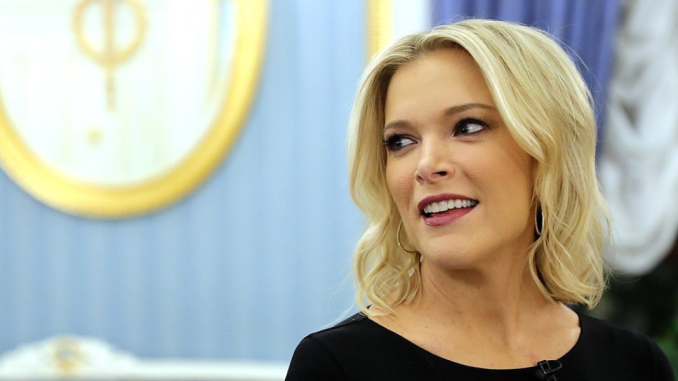 Former CNN host Don Lemon was one of the biggest left-wing radicals in the media.
He burned his bridges at the struggling news network.
And Megyn Kelly was shocked to discover the real reason CNN fired Don Lemon.
CNN is undergoing a major shakeup as the network's new management tries to right the ship while its ratings plummet.
New CEO Chris Licht made the biggest change to network's on-air personalities to date when longtime host Don Lemon was axed after years of controversy.
An interview with a Republican Presidential hopeful was apparently the straw that finally broke the camel's back with CNN's management, according to a report from The New York Times.
Biotech entrepreneur and author Vivek Ramaswamy is running a longshot Republican Presidential campaign centered on fighting back against wokeness.
Ramaswamy appeared on CNN This Morning for an interview that caused Lemon to meltdown on national TV.
The Republican Presidential candidate recently gave a speech at the NRA's national convention in which he pointed out that after the Civil War, southern Democrats instituted gun control laws to prevent black Americans from exercising their right to self-defense.
Lemon snapped at Ramaswamy, claiming that he felt "insulted" by the comment as a black American.
He lectured Ramaswamy, who is Indian, that he had no right to talk about the black experience because he's not black.
Ramaswamy said that everyone should be able to talk about issues regardless of the color of their skin.
As the back and forth between the men became more heated, Lemon lost his cool and snapped at his producers who were speaking to him via his earpiece live on-air.
The host came off as unhinged during the interview, and that apparently was the final straw for CNN's management.
Ramaswamy appeared on The Megan Kelly Show and broke down the incident with the former Fox News host.
Kelly said that Lemon's behavior during the interview was "really offensive," and asked the Republican Presidential hopeful what he thought about playing a big role in Lemon's firing.
"The reason I go through that exercise, Vivek, is there are several reports out today that that was the last straw for CNN management," Kelly said. "So, what do you make of the fact that you may have had a role in CNN's ultimate decision to get rid of him?"
"I think I did," Ramaswamy replied. "And I think that that's a net positive. Look, I actually wanna be really clear about this. It all comes down to what the mission of your organization is. If CNN's mission is to advance a woke progressive orthodoxy, Don Lemon is a perfectly fine host to have on air, to cut off guests, to tell people they can't speak based on the color of their skin, because that does represent a worldview that exists in the country."
Lemon's years of embarrassing conduct finally caught up to him with his disgraceful interview with Ramaswamy.
CNN's firing of Don Lemon could be the first step in bringing some semblance of respectability back to the struggling news network.
Stay tuned to Conservative Underground News for any updates to this ongoing story.