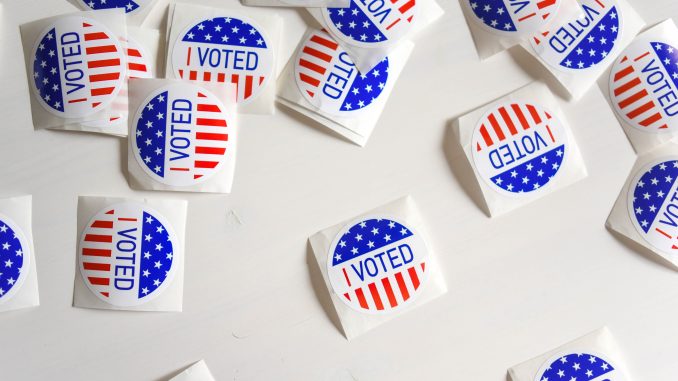 Joe Biden announced his re-election bid on Tuesday in a video on social media.
Campaign officials were planning on releasing donation totals 48 hours after the launch.
But Joe Biden's campaign delayed one announcement that could spell doom for Democrats in 2024.
Even though President Joe Biden has spent the past two years claiming he was running for a second term, most Americans found it hard to take him seriously.
President Biden's approval ratings are stuck in the dismal upper 30s, with the most recent Gallup poll showing his approval rating at a paltry 37%.
The majority of American voters, including the majority of Democrat voters, already believe he is mentally and physically unfit to serve as President.
And the majority of Democrats also want someone other than Biden as the Party's nominee.
Not only that, but President Biden is already 80 years old, and comes off as senile during public appearances.
Given Biden's advanced age and severely declining mental faculties, most Americans expected him to eventually announce he was stepping aside and pass the torch to the next Democrat in line.
But President Biden put those rumors to bed on Tuesday when he officially announced his 2024 re-election campaign.
Biden's campaign reportedly planned to release its fundraising totals 48 hours after Tuesday's announcement.
However, the launch was not received very well by Democrat voters.
And apparently, it's so bad that the Biden team decided not to publicly release their donation totals.
"Democrats are concerned that President Joe Biden hasn't raised enough money from donors in the initial days since his Tuesday reelection announcement, potentially underscoring the perception that his run isn't exciting voters," Bloomberg reported. "Those close to Biden are worried they won't have a big number to announce after the President formally launched his bid Tuesday morning, one person said."
Fundraising totals are the most effective way to gauge voter enthusiasm around a candidate.
And President Biden's lackluster fundraising performance matches his dismal approval ratings, which show less than a quarter of Democrat voters are excited about the prospects of a re-election campaign.
The biggest Republican threats to that re-election effort, former President Donald Trump and Florida Governor Ron DeSantis, are having no trouble bringing in loads of cash.
Trump has about $55 million in the war chest he's been building the past couple of years, while Governor DeSantis set national fundraising records for a Gubernatorial candidate during the 2022 Midterms, and despite running a statewide race just months ago and not even officially announcing his candidacy for President, built a $110 million war chest.
Biden is also trailing Trump in most every poll since the former President's indictment, while the most recent Wall Street Journal and Harvard-Harris polls also showed DeSantis leading the Democrat President, as well.
Joe Biden is old and senile.
And there doesn't seem to be anything he can do to get Democrats fired up about voting for him in 2024.
Stay tuned to Conservative Underground News for any updates to this ongoing story.