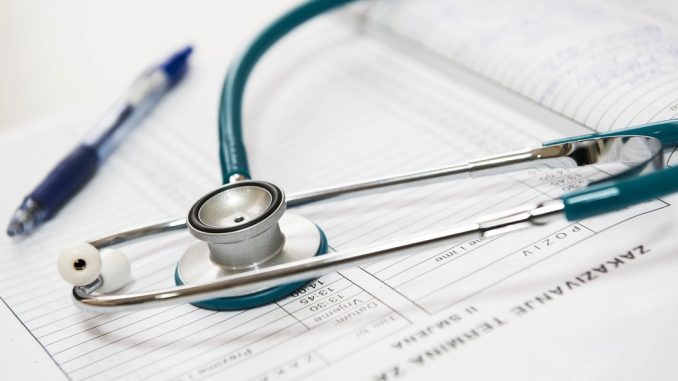 At 80-years old, Joe Biden is still gearing up to run for reelection. 
That's causing the Democrat Party to ask some tough questions.
And Joe Biden was fuming after Barack Obama's doctor pointed out this simple truth. 
Questions have lingered if President Joe Biden was capable of seeking a second term in office.
The 80-year-old President's mental decline is obvious even with his carefully scripted public appearances.
After skipping out on the January deadline for his physical exam, Biden finally took it ahead of his expected announcement of his 2024 reelection campaign.
Dr. Kevin O'Connor gave the President an almost clean bill of health after the exam.  
"President Biden remains a healthy, vigorous, 80-year-old male, who is fit to successfully execute the duties of the Presidency, to include those as Chief Executive, Head of State and Commander in Chief," O'Connor said.
He noted that Biden was suffering from "spinal arthritis" and a "small lesion" removed from his chest.
The doctor didn't address any of the lingering concerns about Biden's mental decline.
While Biden appeared to get the thumbs up from his doctor, it could all be window dressing according to Obama's former doctor.
Dr. David Scheiner was former President Barack Obama's personal doctor for more than 20 years.
He said that Biden's age is a serious concern but the White House physical wouldn't reveal anything.
"You're not going to learn anything," Scheiner told the Washington Examiner. "They sugarcoat these things."
Scheiner said that Biden's expected reelection campaign required transparency about his health. 
"By the time he completes [a second term], he'll be 86 years old; I don't care if he's in perfect health now," Scheiner continued. "I don't care if he's in perfect health now — which, I can't believe he's in perfect health. He's had too many things in his past history."
Biden is the oldest President in American history.
"It worries me that he is aging," Scheiner said. "If I look at him, he's not a young 80."
Scheiner explained that Biden's gait from spinal arthritis could be a clue about the President's overall health.
Biden's doctor said in 2021 that his gait was "perceptibly stiffer and less fluid" compared to his previous physical.
"The gait is not an insignificant factor," Scheiner said, adding it's "a peek into the whole physical, mental capability of a person."
Scheiner said that the exam should have included a cognitive test but that the President is afraid of what it could reveal.
"The one thing they don't check is a careful examination of the mind," Scheiner explained. "I don't think any candidate wants it. They're afraid they might find something."
Scheiner added that potential damage to Biden from a previous aneurysm and atrial fibrillation was an area of concern for him. 
Democrats have tried to downplay Biden's age but it's an issue the President won't be able to escape. 
Joe Biden's age and his health is going to be a serious question hanging over his potential reelection campaign. 
Stay tuned to Conservative Underground News for any updates to this ongoing story.