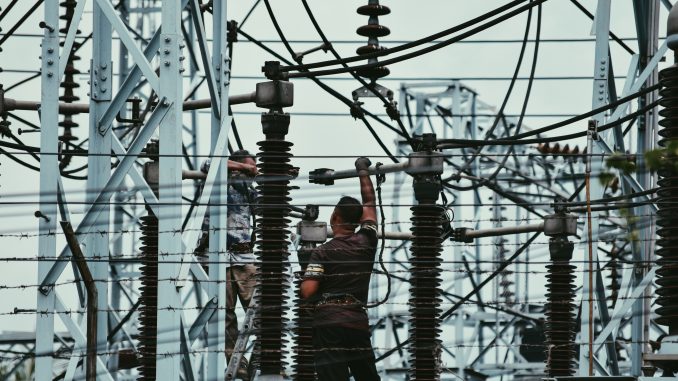 Joe Biden funneled billions of dollars to green energy.
His plan to transform the country came to a screeching halt.
And Joe Biden was blindsided when this green scheme crumbled before his eyes.
President Joe Biden is spending hundreds of billions of taxpayer dollars to force the United States to transition to green energy.
The hundreds of billions of taxpayer dollars is being used to prop up green energy sources that have yet to develop the ability to reliably replace the amount of energy generated by fossil fuels.
President Biden is trying to bribe homeowners with tax credits to coax them into installing solar panels.
But homeowners in Colorado who purchased solar panels are hitting a major snag after spending tens of thousands of dollars in some cases.
A Denver area homeowner named Stacie took out $30,000 worth of loans to install solar panels on her roof in order to receive the tax credit, but six months later they're still unused.
Her local electric company can't process the volume of new solar customers created by Biden's tax credit and connect them to the electrical grid.
While the energy company makes a profit, and the government receives the tax revenue generated by their sale, the solar panels are collecting dust and not generating any power.
"When you put out $30,000, you sign loans, and don't have a working product, it's frustrating," Stacie told a Denver reporter. "There is no communication."
The country's electrical grid is proving to be a major snafu for Biden's radical left-wing green energy agenda.
The wildly misnamed "Inflation Reduction Act" poured billions into new wind and solar energy projects, but the electrical grid – which is already on the verge of collapse in many states – can't handle them.
Lawrence Berkeley National Laboratory found that almost 1,300 gigawatts worth of power capacity from green energy projects are still waiting to be connected to the electrical grid.
The entire nation's electrical grid only has a total capacity of 1,250 gigawatts.
President Biden's left-wing dream of a future powered solely by wind and solar is in serious jeopardy after spending like a drunken sailor on green energy projects while forgetting to beef up energy storage capacity.
Energy storage capacity issues are leaving green energy projects sitting idle while they wait to be hooked up to the grid.
Lawrence Berkeley discovered that more than 10,000 energy projects, mostly solar, were waiting to connect to the electrical grid at the end of 2022.
PJM Interconnection, the biggest electric grid operator in the country, put a two-year freeze on over 1,000 solar projects waiting to connect.
Electric company Xcel told one customer in Minnesota that it would take 15 years to hook up rooftop solar panels to the grid.
Biden didn't allocate enough taxpayer money to build up the country's electrical grid to accommodate these new green energy projects, and now he's paying the price.
Daniel Turner, the executive director of energy group Power the Future, slammed the Biden regime for failing to properly plan for the situation after spending a fortune.
"Government comes in with these solar mandates and then they're surprised that the power grid isn't ready for those mandates," Turner told the Washington Free Beacon.
Joe Biden's green energy revolution is turning into a classic big government boondoggle.
Stay tuned to Conservative Underground News for any updates to this ongoing story.