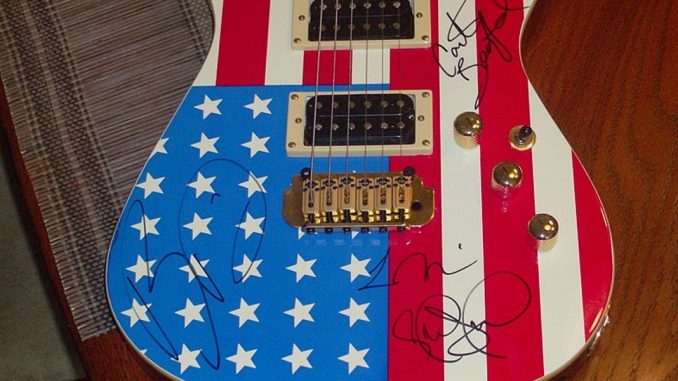 Country music superstars Jason Aldean and Morgan Wallen are in the crosshairs of cancel culture.
They didn't let that stop them from teaming up for a big announcement.
And Jason Aldean and Morgan Wallen announced one collaboration that has country music fans cheering.
Nashville, Tennessee was rocked by the senseless murder of three children and three adults at The Covenant School by a deranged transgender extremist shooter in March.
Democrats and their media allies immediately politicized the shooting to make yet another push for gun control while casting the transgender community as the real victims.
The Covenant School shooting has faded from the national headlines, but a group of country music and Christian artists are putting on a benefit concert for the Christian school.
Jason Aldean, Morgan Wallen, Old Dominion, Anne Wilson, and other top musicians are putting on "A Covenant Knight" concert at Nashville's legendary Grand Ole Opry House to mark the start of a new school year.
"I am so grateful for the way music impacts our lives and can bring us together, and I'm hoping this event will help everyone feel Jesus' presence," Wilson said on social media.
All of the proceeds from the concert are going towards The Covenant School Community Fund to "continue mental health support for healing, ease the transition back into the building and equip the school for a safe, successful new year together."
The concert is being put together by two music industry veterans, and parents of students at the school, Chad Schultz and Houston Phillips.
Two of the headline performers spoke about the upcoming charity concert before recent performances.
Jason Aldean honored the first responders who responded to the tragedy.
"I want to give a shout-out to the first responders here in Nashville who did such an amazing job," Aldean said. "Glad to be here, glad to help out, and I think about you guys — have been for a long time."
Tennessee native Morgan Wallen—arguably the current king of country music as he continues dominating all-genre music charts—also spoke at the Grand Ole Opry about the upcoming benefit concert.
"Nobody should ever have to go through what you went through," Wallen said. "But I just wanted to let you know that me and my family have been praying for you and that we're here for you and we've just been thinking about you."
"You know, I've got a 3-year-old boy, and he's not at school yet, but whenever I heard this news my mind couldn't help but go straight to him and think about what you guys are going through," he continued. "It's just an honor to be here, to try to give you guys some hope, to try to hopefully have a little bit of fun as well tonight."
The concert will air for six consecutive nights on The Circle Network for fans who can't attend.
Country music stars are coming together to pitch in and help The Covenant School recover from a senseless tragedy.
Stay tuned to Conservative Underground News for any updates to this ongoing story.