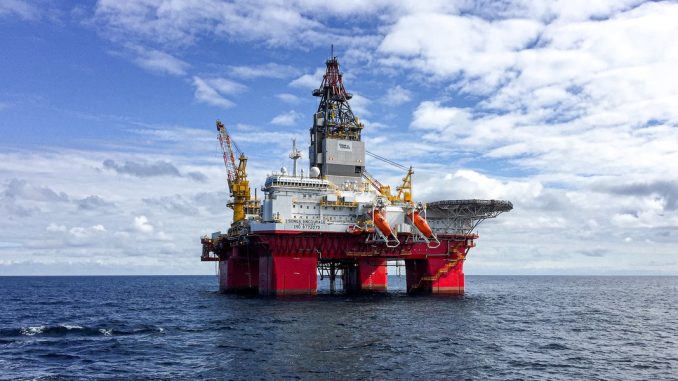 Joe Biden declared war on American energy production on his first day in office.
But he just broke one promise he made to the radical environmentalists.
And Franklin Graham said four words about Joe Biden that has Democrats fuming.
President Joe Biden's anti-fossil fuel agenda, combined with Democrats' socialist spending spree, sent the price of gas skyrocketing during his first two years in office.
On his very first day in office, Biden ended construction on the Keystone XL Pipeline, issued an executive order freezing all oil and gas leases on federal lands, and suspended oil production leases in the Arctic National Wildlife Refuge.
According to The Wall Street Journal, he's leased fewer acres of federal land for oil and gas production at this point in his first term than any President since the end of World War II.
But President Biden recently backtracked on his promise by approving a massive oil development in northern Alaska.
"The Biden administration said Monday it is approving the huge Willow oil-drilling project on Alaska's petroleum-rich North Slope, a major climate move by President Joe Biden that drew quick condemnation from environmentalists who said it flies in the face of the Democratic President's pledges," The Associated Press reported. "The Willow approval by the Bureau of Land Management would allow three drill sites, which would include up to 199 total wells."
Of course, Biden approving the project infuriated the left-wing radicals.
But he also caught praise from one place no one ever expected.
In a post on Facebook, Reverend Franklin Graham, the President of Samaritan's Purse and son of legendary evangelist Billy Graham, praised and thanked Biden for this "common sense" decision.
At the time, Reverend Graham was in Alaska while making his way back to his North Carolina home after a mission trip to Vietnam.
"While I'm in Alaska, I'm glad to see this bit of good news and common sense!" Graham wrote. "Yesterday the Biden administration approved opening up three proposed oil drilling sites in Alaska. Thank you President Biden!"
Graham urged Biden to return to the same policies former President Donald Trump utilized to put America on a path of energy independence for the first time in years.
"I believe we should be using the resources God has given us and striving for energy independence, as we were when President Trump was in office," Graham wrote. "There's no reason we can't do this."
The Reverend concluded by saying he is not opposed to "exploring alternate sources of energy for the future."
However, he said cutting out fossil fuels before such alternatives are capable of maintaining civilization would be the equivalent of "national security suicide" for America.
President Biden realizes his war on fossil fuels is hurting the economy and working class Americans, thus harming his chances for re-election.
And Joe Biden is trying to walk back his anti-fossil fuel agenda while also appeasing left-wing radicals.
Stay tuned to Conservative Underground News for any updates to this ongoing story.