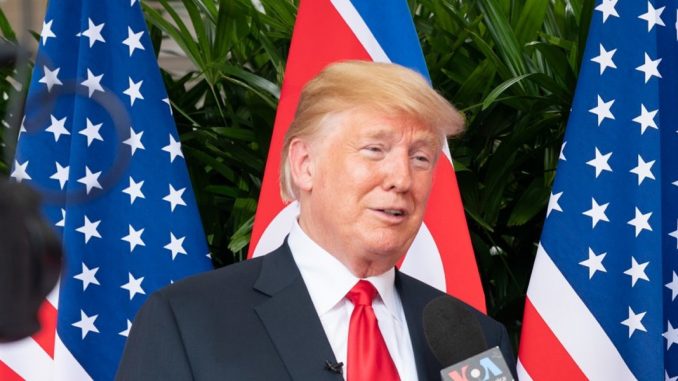 Republicans have been calling for the Bidens to be held accountable.
But Democrats' weaponized government is doing everything it can to protect the President and his family.
And Donald Trump pointed out one fact about Hunter Biden's indictment that has Merrick Garland in a total panic.
U.S. Attorney David Weiss has finally indicted Hunter Biden on federal gun charges.
On the surface, it looks like the Bidens will finally be held accountable for their misconduct.
But in reality, the hasty gun charge is an attempt to give Hunter a slap on the wrist while ignoring bigger crimes.
Weiss already attempted to give Hunter a pass on these exact gun charges, but the joke of a plea deal he agreed to was blown up by a judge.
Now all of a sudden, Weiss is supposedly pursuing jail time against Hunter.
One person who doesn't believe the sincerity of the charges against Hunter Biden is former President Donald Trump.
"This, the gun charge, is the only crime that Hunter Biden committed that does not implicate Crooked Joe Biden," Trump wrote on Truth Social. "One down, Eleven to go! The Democrats, with all of their horrible, very unfair, and mostly illegal Witch Hunts, have started a process that is very dangerous for our Country. They have opened the proverbial Pandora's Box, and it is possible that the USA will never be the same again. SO SAD!!!"
Trump is correct.
The gun charge is the least serious offense, and of course, unlike Hunter Biden's alleged foreign influence-peddling scheme, President Joe Biden is not connected to it anyway.
The timing of the indictment is also suspicious.
Biden Attorney General Merrick Garland had previously denied granting U.S. Attorney Weiss the same Special Counsel status he's given prosecutors investigating Trump.
After the soft plea deal fell apart, Garland hastily backtracked to grant Special Counsel status to Weiss, who then filed the indictment for the gun charge.
Biden's Attorney General is doing his darndest to make sure Hunter's crimes have no chance of tracing back to President Biden.
House Oversight Committee Chairman Rep. James Comer (R-KY) also believes granting Weiss the Special Counsel status was a ploy to shield him from testifying before Congress.
"This is another example of the Department of Justice stonewalling and obstructing our investigation," Comer explained. "I've been complaining about this for months, but yet we continue to deliver evidence that shows massive Biden wrongdoing and more evidence that shows Joe was right front and center in this from day one."
"What this does today, it protects David Weiss from coming in front of the Committee, which is fine," he added. "This is an investigation about Joe Biden. I don't think we need any more evidence to show that the Department of Justice is trying to obstruct our investigation. I think Merrick Garland made that argument for us today."
Regardless of what the Biden regime attempts to do, Hunter Biden's crimes are getting harder and harder to sweep under the rug.