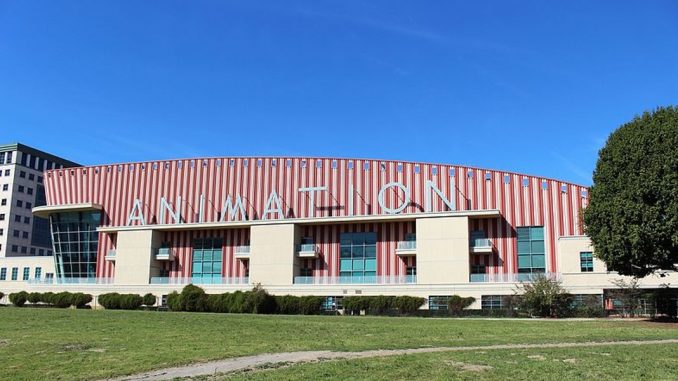 Disney is taking fire from every direction.
The struggling entertainment giant was hit with a nasty surprise they never expected.
And Disney was hit with three brutal words from Big Tech that will cost them big time.
Disney bet the future of the company on its streaming service, Disney+.
The unending flood of woke extremist content pushed by the company has caused consumers to ditch Disney+.
The streaming service lost more than 300,000 subscribers in the U.S. and Canada in the last quarter alone, while the company is spending billions on producing movies and TV shows.
Instead of trying to return to the family-friendly entertainment that made Disney an iconic brand, the company is asking consumers to cough up more money to cover their losses.
The price of Disney+ recently jumped from $10.99 to $13.99 a month, a 27% increase.
Last year, Disney jacked up the price of their streaming service from $7.99 to $10.99.
Disney+ customers have seen the cost of the service rise by 75% in less than a year.
Soaring prices and an endless string of bad content are leading consumers to search for how to dump the streaming service.
An analysis by NoDeposit.guide found that Google searches for "cancel Disney Plus" have skyrocketed by 510% after the latest price increase.
That became the biggest increase for that search phrase on Google Trends since January 2023 – the last time the company hiked the price.
Streaming is supposed to be the future of entertainment as consumers cut the cord with cable.
Disney+ has never turned a profit for the company despite being the exclusive home of Disney's vast library of content.
Disney has lost more than $1 billion on its company-wide foray into streaming, as Hulu, Hulu Live, and ESPN+ have all faced similar challenges.
Disney CEO Bob Iger said the company hopes Disney+ will become profitable in 2024, but subscriber losses could sink that goal.
Disney+ needs to massively expand its subscriber base if it ever hopes to get out of the red.
The company will have to deal with another headache as fed-up subscribers are increasingly searching for how to cancel the service.
Disney is being pummeled on every front of its businesses as consumers give the increasingly woke company the cold shoulder.
Ticket sales are down at its theme park with families having less disposable income in the terrible Biden economy.
Its TV properties are also losing advertising revenue, and most of its biggest movie releases have bombed at the box office.
Disney decided to abandon its reputation for family-friendly entertainment to go woke and the company is paying a steep price.
Stay tuned to Conservative Underground News for any updates to this ongoing story.