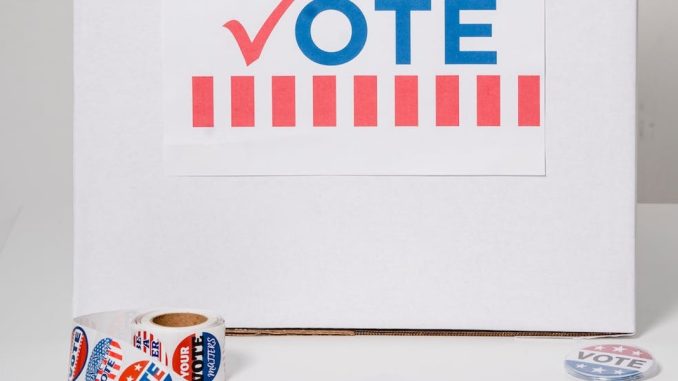 Democrats are reluctantly moving forward with Joe Biden for the 2024 election.
One group threw a monkey wrench in his re-election plans. 
And Democrats are panicking about this big 2024 problem facing Joe Biden.
Privately, Democrats are already panicking about the 2024 Presidential election.
President Joe Biden is heading into re-election as the weakest Democrat incumbent since former President Jimmy Carter lost in a landslide in 1980.
Polling consistently indicates that Democrat primary voters don't want the Democrat President to run for a second term.
But the Party's establishment has coalesced around Biden.
Now, a political party is looking to capitalize on President Biden's growing unpopularity, while angling to become potential spoilers in the 2024 Presidential election.
The group No Labels bills itself as a centrist political party that is above the fray of partisan politics.
In reality, the group is made up of liberals and RINOs, and that's a big problem for Democrats.
The Party is pledging to run a Presidential candidate in 2024 to give voters a third-party option in the election.
They claim that both President Biden and former President Donald Trump are "unacceptable" Presidential candidates.
No Labels claims that their "Unity Ticket" for President would draw equal support from both Democrats and Republicans.
But Democrats are sounding the alarm that No Labels could open the door for a Republican to beat Biden.
"Rather than producing a third-party ticket that would defy the overwhelming odds and win, No Labels is on track to field a spoiler who would reelect Trump or a Trump-like Republican," Democrat think tank Third Way wrote in a memo.
Third Way's memo claimed that third-party Presidential candidates have no chance of winning a General Election, and are more likely to siphon off voters from Democrats.
They pointed to the 2016 Presidential election in which left-wing Green Party candidate Jill Stein and Libertarian Gary Johnson hurt former First Lady Hillary Clinton in close battleground states.
"No Labels casts Biden and Trump as equally extreme and frames their ticket as an antidote to a rematch," Third Way's memo added. "They'll make it far more likely — if not certain — that Donald Trump returns to the White House."
"The bottom line: Their candidate cannot win the Presidency [and] such a candidate 'will succeed in electing Trump,'" the memo added. 
As of now, No Labels doesn't have a Presidential candidate lined up.
But the Party has already secured ballot access in three states – Arizona, Oregon, and Colorado.
No Labels has also already raised $46 million, and is looking to get on the ballot in up to 23 states. 
Arizona is expected to be one of the biggest battleground states in the 2024 Presidential election.
In the 2020 election, the state was won by Biden with a razor-thin margin of less than 11,000 votes.
A No Labels candidate could turn the 2024 Presidential race upside down, and potentially tip Arizona – along with other evenly divided battleground states – to Donald Trump. 
Stay tuned to Conservative Underground News for any updates to this ongoing story.