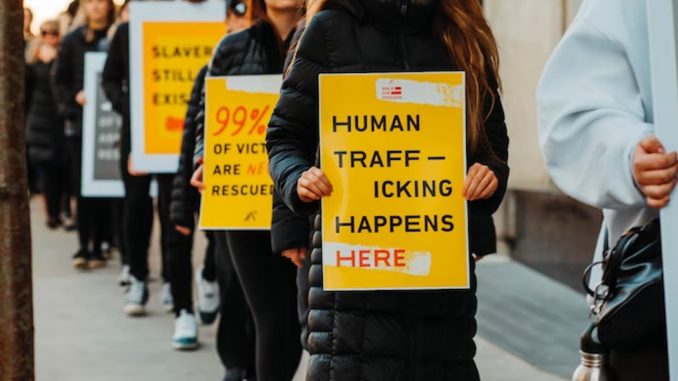 Sound of Freedom is the surprise movie hit of the summer.
Its massive success put it in the crosshairs of the woke left-wing outrage mob and their media allies.
And Sound of Freedom's critics have egg on their faces after they saw this shocking fact.
Sound of Freedom came out of nowhere to become one of the most unlikely summer blockbusters in the history of cinema.
It bested high-profile Hollywood franchises, like Indiana Jones and the Dial of Destiny and Mission Impossible: Dead Reckoning, by hauling in more than $170 million at the box office to date.
The movie is based on the true story of former Homeland Security agent Tim Ballard, who left his government job to actually rescue child sex trafficking victims in Colombia, before ultimately founding Operation Underground Railroad and saving thousands worldwide.
Republicans have almost universally praised the film, including former President Donald Trump, who called the film "incredible" after hosting a private screening at his Bedminster golf club.
Speaker of the House Kevin McCarthy (R-CA) also hosted a private screening for Members of Congress that every Democrat chose to skip out on.
"What a powerful movie," McCarthy said. "You just see human trafficking, these young kids who are in slavery; somebody has to stand up and do something about it. I think this just tells such a powerful story."
The success of this faith-based film has made it a target of the woke left-wing outrage mob and their media allies for daring to shine a light on child sex trafficking.
The media has falsely claimed that the danger of sex trafficking is overblown and even smeared the movie as a "QAnon" fantasy — even though the movie was originally made long before that conspiracy theory ever became a thing.
Vox called the film the latest movie "tinged with hallmarks of the modern right-wing worldview: moral panic, hints of vast leftist conspiracies, and a sense of persecution," and said it uses "QAnon-adjacent rhetoric."
The Guardian also ran a hit piece entitled "Sound of Freedom: the QAnon-adjacent thriller seducing America."
But a former FBI official recently gave the media a reality check about child sex trafficking.
Former FBI intelligence chief Kevin Brock told Just the News, No Noise that child sex trafficking is even worse than that movie depicts.
"This is a wildfire," Brock said. "I haven't seen Sound of Freedom. But I can almost assure your audience that whatever they saw there is worse in reality. And human trafficking, the exploitation of children is so mind-numbingly devastating that it's hard to watch."
Child sex-trafficking arrests are climbing despite Democrats' and the media's claims that the problem is merely a "conspiracy theory."
Authorities in Texas announced that they rescued more than 900 children who were being smuggled into the country by human traffickers as part of the state's border security operation.
The FBI conducted a two-week operation in July that arrested nearly 200 suspects for human trafficking and rescued 200 victims, including 59 children.
Democrats and their media allies are attacking Sound of Freedom because it shines a spotlight on a problem that's exploding because of President Joe Biden's border crisis.
The Biden regime has lost track of 85,000 unaccompanied minors who crossed the border and doesn't seem to care what happens to them.
Sound of Freedom's critics hate the move because it forces them to confront a painful truth.
Stay tuned to Conservative Underground News for any updates to this ongoing story.