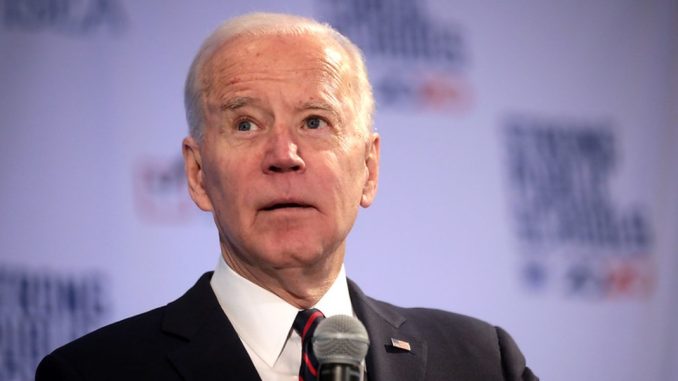 Joe Biden is expected to announce his re-election campaign sometime in the near future.
Biden had a physical examination on Thursday in the hope it would put the concerns about his age and declining mental abilities to rest.
But CNN just let the truth slip about how Democrat insiders really feel about Joe Biden in 2024.
During the 2020 Presidential race, Democrats and the legacy media did their best to hide then-candidate Joe Biden's declining mental and physical abilities from the American public.
The pandemic gave Biden's team and the legacy media an excuse for keeping him hidden in his basement away from the campaign trail.
Once President Biden assumed office, the legacy media and his handlers continued to try to hide his declining cognitive abilities from the American people.
On the rare occasion the President held a press conference, it was a carefully choreographed and scripted ordeal, as he would only call on self-proclaimed "journalists" whose pre-screened questions were approved by those in his regime who write out the answers for him.
But Biden's handlers could only do so much, and it didn't take the American people long to realize he is suffering from severely declining mental faculties.
Today, polls show the majority of Americans, including the majority of Democrats, do not believe Joe Biden is mentally fit to serve as President.
A majority of Democrat voters also want someone other than Biden to be the Party's nominee in 2024.
Despite all the concerns, he continues to claim he's running for re-election.
On Thursday, CNN columnists Edward-Isaac Dovere and Phil Mattingly penned an op-ed entitled, Biden's age is a hot topic as he looks to extend his time in the Oval Office until he is 86.
In the op-ed, the left-wing reporters attempted to downplay Biden's declining mental faculties.
"I've got two words for you: Wisdom and experience," the article quoted one Biden senior advisor as saying in response to concerns about his age.
"The energy is higher now than maybe when I first met him, and I really believe that that's inspired by the work," longtime Biden family friend and Congresswoman Lisa Blunt Rochester (D-DE) said.
However, in the long fluff piece, CNN slipped up and revealed what leading Democrats really think about the President's age.
"More than a dozen Democratic operatives and officials told CNN they're worried that Donald Trump – himself a septuagenarian who is facing calls for new leadership from younger politicians in his party – or another much younger Republican who may emerge as the nominee could make a show of seeming more energetic just by keeping a pace of two or three events each day," CNN reported. "A number of prominent figures in the Democratic Party are privately questioning the president's ability to keep up an active travel schedule."
The reporters also admitted that several "ambitious Democrats have already quietly prepared rudimentary contingency plans in case Biden has a change of heart and decides against running for reelection."
President Biden may claim he is running for re-election, and he may very well believe his Party is behind him.
But the number of Democrats expressing concerns about his age and declining mental faculties is growing.
And Joe Biden still has a lot of convincing to do if he wants to be the Democrat nominee in 2024.
Stay tuned to Conservative Underground News for any updates to this ongoing story.