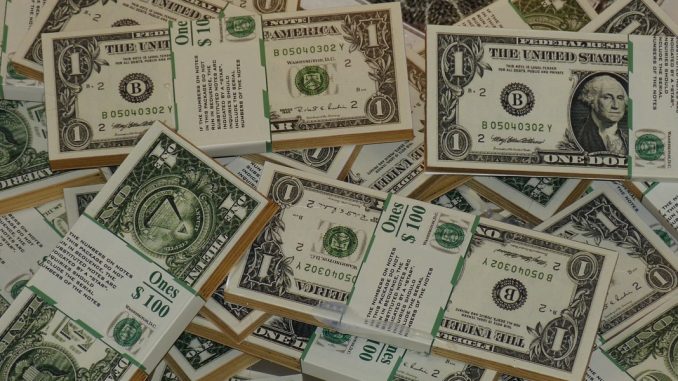 Silicon Valley Bank (SBV) collapsed on Friday.
SBV was America's 16th largest bank and serviced numerous Big Tech companies.
And CNBC's Jim Cramer humiliated himself with one response to Silicon Valley Bank (SVB) shutting down.
The sudden collapse of Silicon Valley Bank (SBV) on Friday stoked fears that on top of all the other crises facing the nation, the Biden bank crisis may be just around the corner.
Fears escalated on Sunday when regulators announced that New York-based Signature Bank had also failed and was being taken over by the federal government.
With more than $110 billion in assets, Signature Bank is the third-largest bank failure in American history.
The Federal Deposit Insurance Corporation (FDIC) guarantees deposits up to $250,000, but the overwhelming majority of deposits at Silicon Valley Bank reportedly eclipsed that threshold.
However, the Biden regime announced plans on Sunday to back deposits over $250,000.
And on Monday, President Joe Biden addressed the public in an effort to calm fears and prevent a nationwide run on banks, which would obviously completely tank the economy.
Of course, ruling class elites, self-proclaimed "journalists," and financial experts are all offering up reasons for SBV's collapse.
But there is one so-called "expert" who was utterly humiliated by the collapse.
Jim Cramer, a former Goldman Sachs executive and hedge fund manager, has been the host of CNBC's Mad Money since 2005.
The stated goal of the show is to provide working class Americans with "the knowledge and the tools that will empower you to be a better investor."
But on February 8, Cramer pumped up Silicon Valley Bank's parent company, SVB Financial Group, to his viewers.
"The ninth-best performer to date has been SVB Financial," Cramer said. "Don't yawn."
"This company is a merchant bank with a deposit base that Wall Street has mistakenly been concerned by," he added.
He then told CNBC viewers that the company's stock was worth buying because "the stock is so cheap" and "they're not going away."
He added that "being a banker to these immense pools of capital has always been a very good business."
Silicon Valley Bank collapsed roughly one month after the CNBC talking head urged his viewers to buy as much of the company's stock as they could while it was cheap.
But if that wasn't humiliating enough for Cramer, after SVB collapsed, he tweeted out that "FRC [First Republic Bank] is new focus… very good bank."
FRC is new focus… very good bank

— Jim Cramer (@jimcramer) March 10, 2023
And on Monday morning, just three days after he tweeted that FRC was a "very good bank," its stock dropped by 65% after declining by 33% the previous week.
Twitter users quickly mocked Cramer.
"Jim it's only been 3 days and the stock is already down 70% from this tweet," one user wrote.
Jim it's only been 3 days and the stock is already down 70% from this tweet

— greg (@greg16676935420) March 13, 2023
Cramer humiliated himself by promoting two banks that just collapsed.
But he is a mouthpiece for the Federal Reserve's unelected bureaucrats.
So he gets to remain on CNBC and continue giving out bad investment advice.
Stay tuned to Conservative Underground News for any updates to this ongoing story.