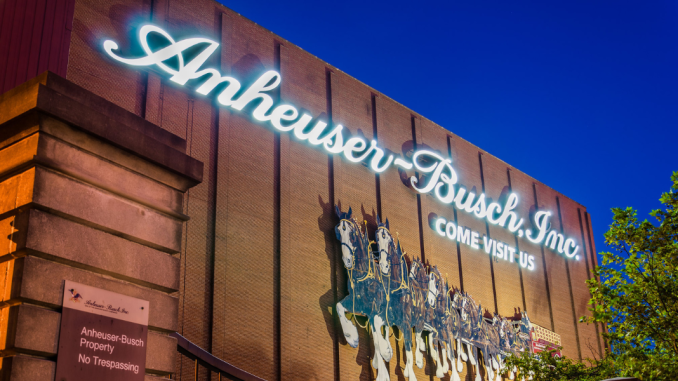 Companies have decided to pander to extreme left-wing radicals while ignoring the other 90% of humans.
And the backlash has finally come for them.
Now Bud Light made one jaw-dropping shakeup after its "woke" catastrophe.
Countless corporations have made the foolish decision to pander to a sliver of the population.
Instead of attempting to appeal to their core customers, companies are trying to cater to left-wing radicals who couldn't care less about their brands.
Such was the case with Bud Light, who entered into a sponsorship deal with transgender extremist Dylan Mulvaney.
The move turned out to be a catastrophe, as people around the country boycotted the beer brand, including several high-profile musicians.
Anheuser-Busch watched its market capitalization drop by more than $6 billion, and CEO Brendan Whitworth put out a non-apology statement in an effort to stop the bleeding.
The company also put out a tone-deaf commercial with hollow messages of patriotism to undo the damage.
Anheuser-Busch's latest move to placate conservatives boycotting Bud Light was placing two VPs on leave.
Marketing executive Alissa Heinerscheid and her boss, Daniel Blake, were both placed on leave as the brand has struggled to recover after nearly a month of turmoil.
Amazingly, Anheuser-Busch is doing everything but simply apologizing for its betrayal of its core customers in pursuit of a niche audience.
Other companies have fallen into this trap, as well.
Gillette razors put out a commercial highlighting "toxic masculinity," and another featuring a biological female identifying as a man.
After the Mulvaney fiasco blew up in Bud Light's face, video surfaced of Heinerscheid denigrating the brand's "fratty" customer base.
"I had a really clear job to do when I took over Bud Light," Heinerscheid said in an interview. "And it was, this brand is in decline, it's been in decline for a really long time, and if we do not attract young drinkers to come and drink this brand, there will be no future for Bud Light."
For some reason, bringing in the transgender extremist contingent was part of her strategy for 'elevating' the brand.
"So I had this super clear mandate," Heinerscheid added. "Like we need to evolve and elevate this incredibly iconic brand. And what I brought to that was a belief in, 'Okay, what does evolve and elevate mean?' It means inclusivity. It means shifting the tone. It means having a campaign that's truly inclusive and feels lighter and brighter and appeals to women and to men. And representation is sort of at the heart of evolution.
"And we had this hangover," she continued. "I mean, Bud Light had been a brand of fratty kind of out-of-touch humor, and it was really important that we had another approach."
Until Anheuser-Busch issues a full-throated apology, customers should not – and likely will not – go back.
Stay tuned to Conservative Underground News for any updates to this ongoing story.