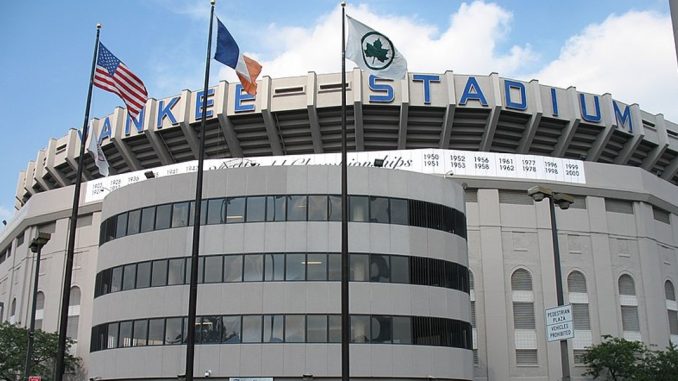 The fallout from Bud Light going woke has now reached the world of sports.
Everyone is turning on Bud Light.
And a World Series champion just destroyed Bud Light with one devastating word.
David Wells was the staff ace for the 1998 New York Yankees won a then-league record 114 games and romped to a World Series title.
The 1998 Yankees are considered one of the greatest teams of all time, coming in the middle of a dynastic run where the Yankees won four World Series titles in five seasons.
Wells was part of the Old Timers Day tradition at Yankee Stadium, where the team honors past greats.
"Boomer"—as was his nickname—spoke to the press and expressed his displeasure with woke culture and the modern state of baseball.
Well told reporters "We're in a different world" when talking about how companies like Bud Light and Nike fight the culture wars.
"It sucks. That's why everyone should carry a gun," Wells added.
Wells wore a piece of tape to cover up the Nike logo on his Yankee jersey to drive home the point of how he felt about the company.
"I hate Nike!" Wells said when asked why he didn't want to display the Nike logo.
Wells didn't get into specifics, but as many people know, Nike signed anti-American quarterback Colin Kaepernick to an endorsement deal after no one in the NFL would sign the below-average quarterback.
Wells also said he would have cut a hole in his jersey during his playing days rather than sport a Nike logo on the field.
"They're woke!" Wells responded when asked why he didn't want anything to do with Nike.
A reporter also asked Well if he would drink Bud Light,
"Nope!" Wells shot back.
For David Wells, not wanting to drink a beer is saying a lot!
During his playing days, Wells was an infamous boozer whose ERA in day games was vastly higher than in night games due to the fact that he was usually hung over and bleary-eyed on the mound as he didn't give enough time to recover from the previous night's post-game festivities.
However, David Wells did pitch the 15th perfect game in Major League Baseball history on May 17, 1998, against the Minnesota Twins.
And it was thrown while he was hungover after spending all night partying with the cast of Saturday Night Live (SNL).
Jimmy Fallon, who was a cast member at SNL at the time, told the story of drinking with Wells until 6AM and turning on the TV to see Wells take the mound at 1PM for his start.
"It's gotta be 5:30 in the morning, maybe almost 6:00 — the Sun was coming up," Fallon recounted.
"And we're drinking… So me, Lorne, and Horatio, we split. We go home. And Wells is still there. I said bye to David Wells. I wake up the next day around 1:30 in the afternoon. I turn on the TV and the Yankee game is on, and David Wells was pitching. I go, 'That's insane. Am I out of my mind?" So I look — maybe it's one of those classic old games. It's not!"
David Wells drinks beer like some people drink coffee in the morning.
If David Wells is against Bud Light, you know the Bud Light boycott is extremely serious.
Conservative Underground will keep you up to date on any new developments in this ongoing story.