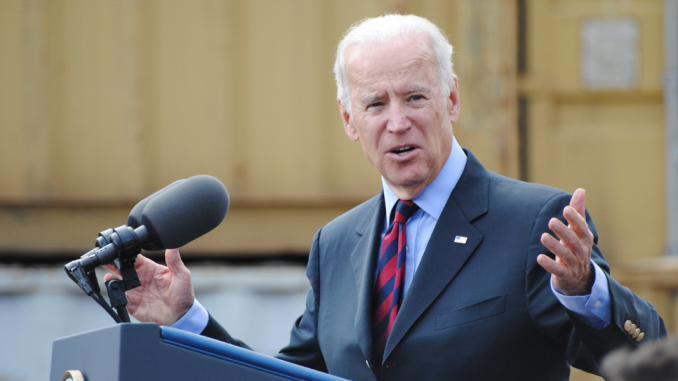 Polls continue to show that a majority of Democrats do not want Joe Biden as the Party's nominee in 2024.
Most Democrat officials are afraid to speak out publicly about the President's declining mental and physical abilities.
But a top House Democrat just said three words about 2024 that sent Joe Biden into a fit of rage.
When President Joe Biden ran against former President Donald Trump in 2020, Democrat Party leaders expected him to be a one-term President given his age.
But Biden had other plans.
And the 80-year-old President is running for a second term because he believes he is the only Democrat who can defeat Trump in 2024.
In 2020, the COVID pandemic helped Democrats and their media allies keep the American people in the dark about Biden's cognitive decline.
But a few months into his Presidency, it was no longer possible to hide Biden's rapidly declining mental and physical abilities from the public.
Even though a recent poll indicated that three-fourths of Americans believe Biden is too old to serve another four years in the White House, he appears to be on the path to another coronation as Democrat leaders ignore—and actively attempt to sandbag—candidates like Robert Kennedy Jr. and Marianne Williamson.
But more and more Democrats are speaking out as Biden's condition continues to worsen.
Congressman Dean Phillips (D-MN) is one of the leading voices calling on Biden to step down after his first term.
During an interview with MSNBC's Meet the Press, Phillips said it's time for Biden to "pass the torch" to someone else.
"I would like to see a moderate Governor, hopefully from the heartland, from one of the four states that Democrats will need," Phillips said.
"Anybody who wants to run," he added. "That's why we have primaries because that doesn't undermine the likelihood of returning, in this case, a Democrat to the White House. I'm actively inviting, encouraging, to some degree imploring, that people who are ready and know it's probably time to do so take the chance."
This was not the first time Phillips has publicly opposed the idea of Democrats coronating Biden without an actual primary.
He previously told CBS's Face the Nation that he wants "to give a voice to Democrats" and "not a coronation."
President Biden's mental and physical abilities are rapidly declining.
It will only get worse.
And Joe Biden can expect to face more and more calls from his fellow Democrats to throw in the towel and "pass the torch."
Stay tuned to Conservative Underground News for any updates to this ongoing story.